Forres In Bloom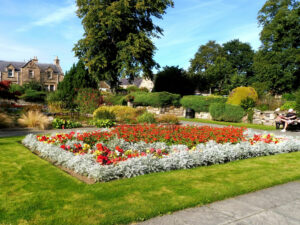 Forres in Bloom has been in existence since 1990 when a group of gardeners met and agreed to participate, in partnership with The Moray Council, in Entente Florale Europe 1990 and were awarded second place.
Our main aim is to make our 'bonnie' town even more beautiful for residents and visitors through our efforts to provide all year floral interest while ensuring that conservation, biodiversity, sustainable planting and responsible management of the environment are our key considerations.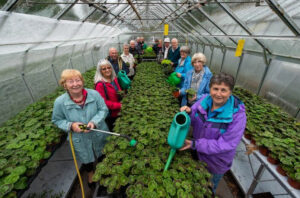 Residents and businesses give enthusiastic support by maintaining their environs and private gardens to a matching high standard. This spirit of cooperation has won many awards for Forres, of which we are very proud, and inspires us to foster the sustained commitment and enthusiasm of the community and the drive and determination to continue our success.
In 2013 the council closed the greenhouse in Elgin and no longer provided bedding plants to local communities in Moray. We decided that we would maintain the high standards set by the council and we took over a depot area previously used by the council.
Forres in Bloom is working with local partners and young people in our community to enhance the quality of life and create better and sustainable environments in the historic Royal Burgh of Forres.